VietNamNet Bridge – Comics over the years began to disappear gradually, now accounting for only one percent of the market. However, many young artists and producers have recently revived Vietnamese comics with large-scale projects.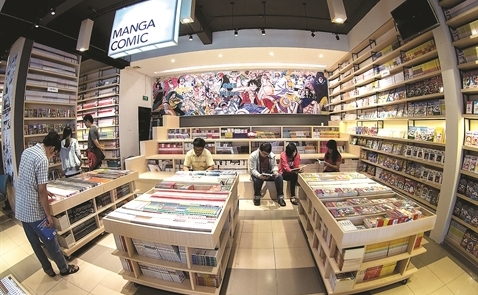 Long Than Tuong historical comic series by Thanh Long – Khanh Duong won the silver award at an international comics competition of the Japanese Ministry of Foreign Affairs.
Long Than Tuong is a story about a young man named Long (Dragon) who lived during the reign of the Tran dynasty (1225-1400), when the country faced a second Mongolian invasion.
This is the first Vietnam's comic series implemented under the mode of crowdfunding. Contributors will receive different levels of benefits after the comics come out, depending on the financial contribution they made.
Comics are a part of the cultural industry which the government hopes will make up 3 percent of GDP by 2020.
As such, the product can be sold to readers when it is just in manuscript form. Readers get involved in the process of project implementation, giving their opinions.
It took VND300 million to make one volume of the comics, which was the amount that Comicola, the producer of Long Than Tuong, asked for the first volume.
The project has been greatly successful with four volumes of the comic published so far (5,000 copies for one volume) and VND1 billion worth of funds raised.
The initial success will help Comicola continue calling for capital for another 14 comic series, about VND200 million for one project.
With crowdfunding, authors can approach targeted clients and have full rights to develop content and distribute products, but do not bear pressure from different parties.
Producers can also easily find capital to make souvenirs and toys related to the comic series.
Khanh Duong, CEO of Comicola, said if crowdfunding did not exist, it would be difficult to call for capital for projects like this, because no investor would dare spend money to make toys and souvenirs for a comic series which still has not taken shape.
The development of social networks gives a tool to artists to bring their works to the public.
Most recently, Rong Vang (golden dragon) by Thang Fly and Tho Bay Mau (Seven colored rabbit), a fictional character created by artist Huynh Thai Ngoc have become well known among social media users.
Comics are a part of the cultural industry which the government hopes will make up 3 percent of GDP by 2020.
RELATED NEWS
HCM City old book festival opens
Reading culture gradually improved among Vietnamese people
Chi Mai