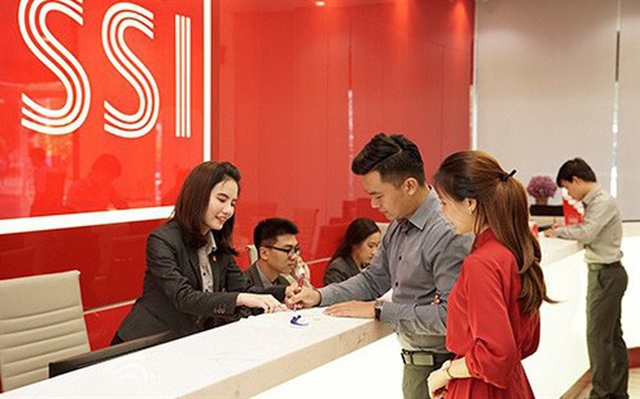 HÀ NỘI — Vietnamese shares advanced on Tuesday as investors began seeking opportunities in the market's current short-term decline.
The benchmark VN-Index on the Hồ Chí Minh Stock Exchange rose 0.54 per cent to close at 1,008.35 points.
The VN-Index had fallen a total of 1.51 per cent in the previous four trading days between November 13 and November 18.
Attention was paid into large-cap and mid-cap baskets, boosting the two indices up 0.56 per cent and 0.42 per cent, respectively.
Large-cap stocks recovered from the previous four-day fall such as Vietcombank (VCB), dairy producer Vinamilk (VNM), tech giant FPT Corp (FPT), Techcombank (TCB) and retailer Mobile World (MWG).
Shares of those large-cap companies gained between 1 per cent and 3.9 per cent.
Other winners included Bank for Investment and Development of Vietnam (BID), Military Bank (MBB), Vietinbank (CTG) and SSI Securities Corp (SSI).
Tuesday's recovery partly made investors less pessimistic about the market's short-term movement, especially when the market was in a serious lack of guiding information, Thành Công Securities Co (TCSC) said in its daily report.
The VN-Index bounced back immediately when it touched 1,000 point level – which had been seen as a strong support at the moment – as investors saw opportunities with stocks having fallen in the previous four days, VNDirect Securities Corp (VNDS) said in a note.
The hunt for low-priced stocks helped boost the market trading liquidity. More than 232 million shares were traded on the southern bourse, worth VNĐ4.8 trillion (US$207 million).
Though stocks were more attractive following the previous four-day decline, buyers were still cautious, VNDS said, adding the improved liquidity was required so that the market would rise strongly.
International markets were pending for the upcoming trade talks between the US and China, which they expect to deliver a message to resolve the prolonged obstacles between the two largest economies.
The VN-Index may continue struggling in the coming days amid the strong differentiation of stocks, the two brokerage firms forecast.
The benchmark would move narrowly in the 1,000-1,005 point range and target the 1,010-1,015 point rate in the near future, the two firms said.
But selling would be strong at the latter, they warned.
On the Hà Nội Stock Exchange, the HNX-Index edged up 0.32 per cent to end at 105.49 points.
The northern market index had lost a total of 1.9 per cent in the previous three trading days.
Nearly 19.6 million shares were traded on the northern bourse, worth VNĐ235 billion. — VNS